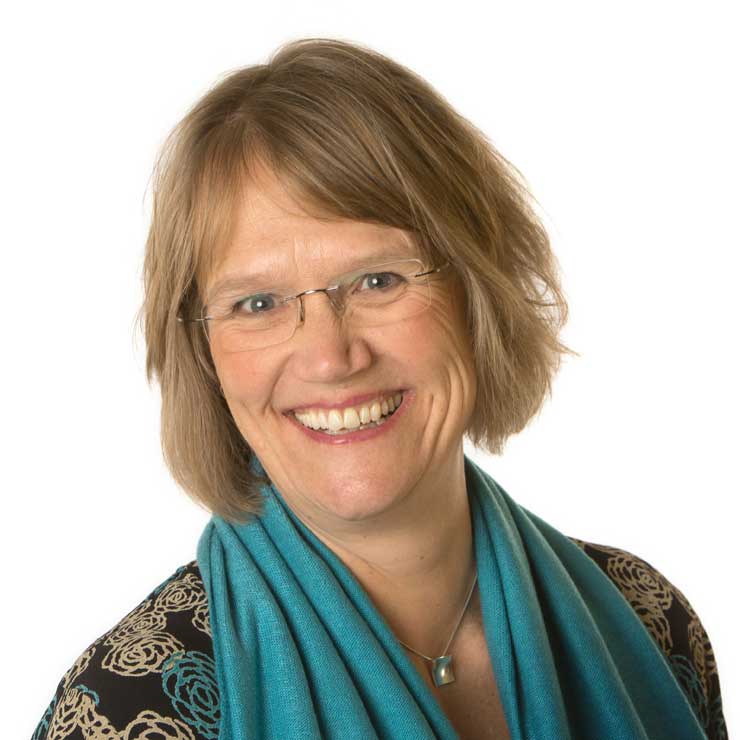 Fiona has been self-employed for over 30 years supporting individuals and organisations to further develop people skills and increase their strategic and operational effectiveness. She has led the development of the FRA associateship over the past ten years, building a diverse and highly experienced team of associates. Her work has ranged across all sectors including Higher and Further Education, the Scotch Whisky industry, Construction, Banking, the NHS and Retail.
All FRA's work is bespoke and much of Fiona's time is spent working directly with commissioners, co-designing interventions to ensure that stakeholder requirements and needs are met. This enables her to build strong, collaborative client relationships in order to deliver tailored, robust and effective outcomes. Her other main role is to ensure that the associate team are well informed about the needs of the organisations we work with and well-supported to deliver joined-up, high quality work. This approach enables FRA to deliver complex, multi-faceted interventions which are both well-coordinated and responsive, staying tightly targeted on client need.
Fiona also has a long-term association with The Health Foundation – where she has worked with successive cohorts of post-doctoral Improvement Science Fellows, directly facilitating their development as they spend three years researching into healthcare improvement. She coaches Fellows and designs and facilitates Action Learning and leadership development interventions.
Fiona's extensive leadership and management development experience includes the design and delivery of programmes for United Distillers, Lothian Health Board and Scottish Widows and Standard Life banks where she was a preferred supplier of coaching. She has worked for over three years with John Lewis/Waitrose on an organisational change project with senior leaders.
Her professional career began in the 1980's at the Continuing Education department of Dundee University. She originally did a Masters in Community Education and has trained extensively in coaching, counselling, group work and Gestalt therapy. She is highly experienced and skilled at individual and group coaching and Action Learning both face to face and virtually.
'Fiona Reed is a master of her craft; she has a natural ease, integrity and an authenticity that draws the best out of people. I have absolutely no hesitation in supporting her work.'
Alf Collins, Medical Consultant and advisor to the Department of Health.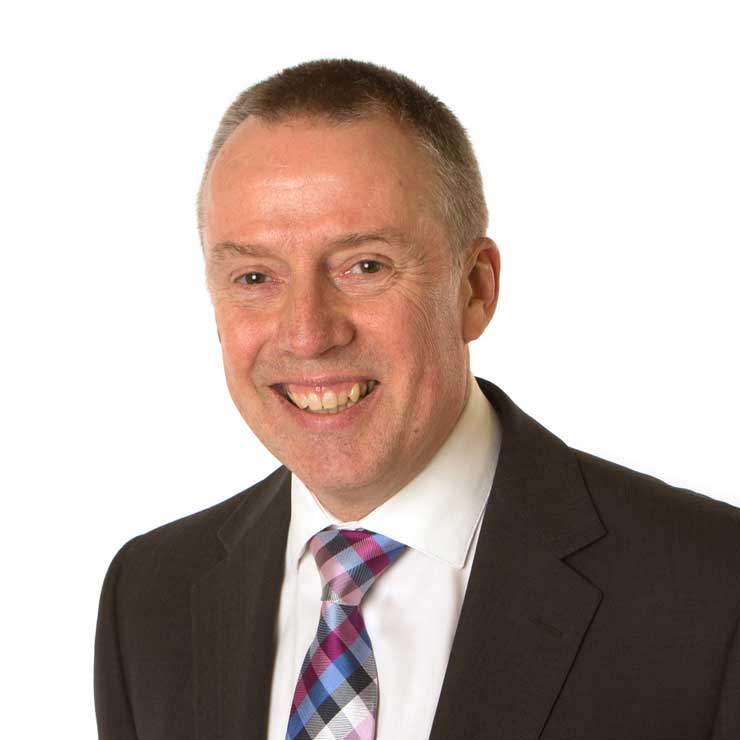 Chris is a coach and facilitator who specialises in working with successful leaders who want to make their work fulfilling and generate exceptional results with their teams. He particularly enjoys coaching leaders dealing with change within complex organisational structures.
Previous clients include senior clinicians and directors in the NHS, leaders in the automotive industry, directors in local authorities and financial services organisations. He has also worked with Small and Medium Sized Enterprises (SMEs) in the nuclear supply chain as part of the University of Cumbria business programme.
Over the last decade Chris has coached over 150 leaders. His feedback from clients is highly appreciative and consistently recognises his skilful blend of support and challenge. He has also received excellent feedback from participants and commissioners for his work in facilitating Action Learning. He is known for his accurate, insightful and concise reporting when delivering assessment or development days for clients.
Drawing on over 30 years' leadership experience with FTSE 100 financial services companies, he led and trained the team that delivered the award winning Woolwich Openplan banking service. Chris's past non-exec roles include two successful terms as Deputy Chair on the board of the Lake District National Park Authority as well as a term as Finance Director for United Kingdom International Coach Federation. He is currently on the board of Impact Housing Association.
Chris holds the International Coach Federation Professional Certified Coach qualification (PCC). He has achieved Certified NLP European Coach status and is an accredited Myers Briggs practitioner. He is also an Associate of the Chartered Institute of Insurers.
He holds the Mountain Leader Award and can offer clients the option to include a walk in inspirational surroundings as part of their coaching programme. He spends some time working as a freelance outdoor instructor introducing young people to the outdoors, building their confidence and resourcefulness, qualities that will serve them for the lives they want to live.
Chris lives in West Cumbria with his wife Ruth. He loves walking in the National Parks of the UK. In any spare time, he volunteers locally as a Duke of Edinburgh's Award expedition assessor.
'Chris has helped me think beyond my current situation both professionally and personally.'
Sharon Binyon, Medical Director, Coventry and Warwickshire Partnership NHS Trust
'I cannot rate Chris highly enough, he has an amazing coaching ability. His understanding of how my role worked was unbelievable, he helped me to see where I needed to let go, where I needed to focus and how to move my team on to bigger and better results.'
Julie Hansen, Head of Sales, Shepherds Friendly Society.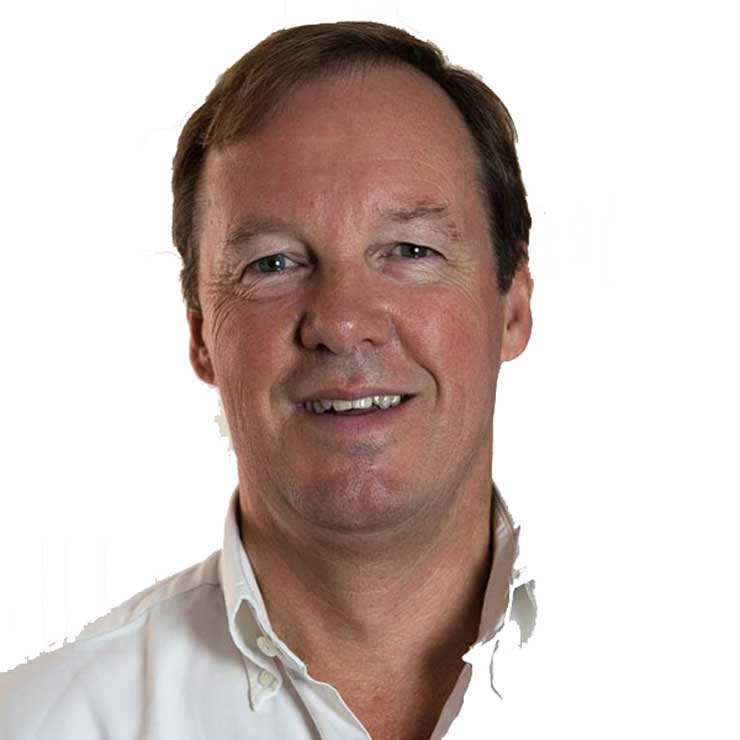 Bill is a motivational speaker, experienced facilitator, coach, researcher and writer. He combines running his own business, the Bill Lucas Partnership with a part-time role at the University of Winchester where he is Director of the Centre for Real-World Learning and Professor of Learning.
Bill's research focuses on understanding the dispositions for learning which help people succeed and flourish in life, how they can be cultivated and how they can be evidenced. His work is mainly in education and health. Bill is an award-winning, best-selling author with more than 100 books and research papers to his name.
In education Bill is known for his work on creativity and engineering. He is co-chair of the strategic advisory group of the new PISA 2022 test of Creative Thinking and advises international bodies on education such as the State of Victoria in Australia, the Organisation for Economic Co-operation and Development (OECD's) Centre for Educational Research and Innovation and the LEGO Foundation. Bill is a founding member of the Rethinking Assessment movement. In 2019 Bill co-authored the Durham Commission on Creativity and Education. A key report Bill has written is Rethinking assessment in education: The case for change. His acclaimed critique in 2015 of the education system in England, Educating Ruby: what our children really need to learn, written with Guy Claxton, asks challenging questions about the future direction of schools.
Bill's work in health has centred on devising and co-leading fellowship programmes in England for The Health Foundation and The Healthcare Improvement Studies – THIS – Institute at Cambridge University (with Fiona Reed) and in Sweden with Paul Batalden. Bill's Habits of an Improver model, developed with the Health Foundation, is increasingly used in health systems across the world.
In his previous life, Bill was a school leader and the founder and chief executive of two national educational charities, Learning through Landscapes and the Campaign for Learning. As well as working with Fiona for nearly two decades, Bill's other clients include Alder Hey Children's Hospital, Australian Council for Educational Research, BBC, Church Urban Fund, Diocese of Winchester, Live Group, Nesta, Staffordshire University, University of Hertfordshire and Vinnvard (Stockholm).
Testimonial from a Health Foundation Fellow:
'Thank you for your ongoing support to me, our cohort and our community. The last two days have been so brilliant and energising. Just brilliant!'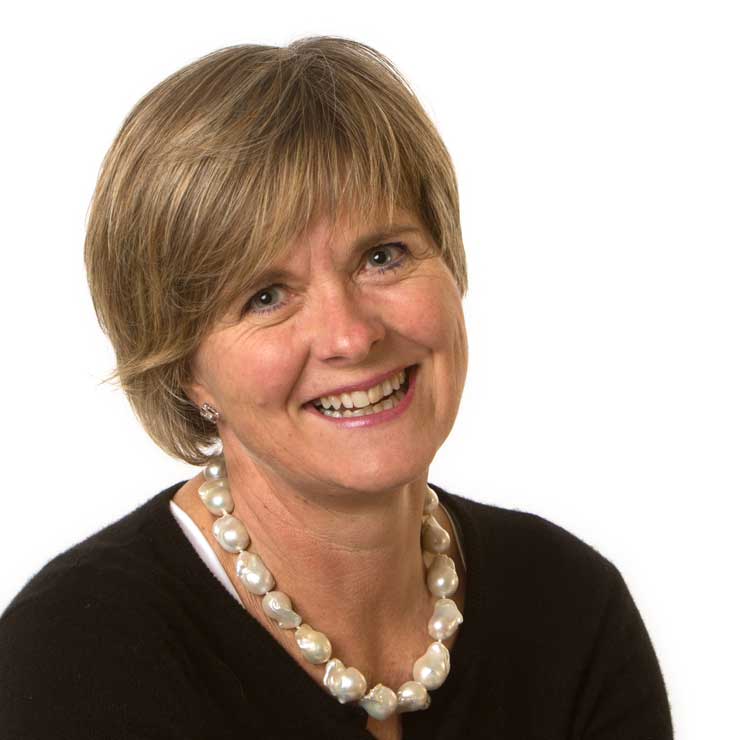 Caroline has been self-employed for over 20 years working in organisations, with teams and individuals to grow their skills, capability and competence. She has been an FRA team member since 2012, working alongside a number of her FRA colleagues in a range of different roles and interventions. She has worked across sectors including education, health, finance, security and Fast Moving Consumer Goods (FMCG) environments.
Caroline picks up a brief quickly and works alongside her client to help them deliver their outcomes.  This ensures that an aligned and collaborative relationship underpins all her interventions, in order to support the challenges of twenty-first century working.  Her practical approach ensures the results are transferable, doable and reflect the specific needs of an organisation, team or individual.  She understands that one size does not fit all. Whilst she may have a light touch, her interventions are designed to be potent, like a surgeon with maximum benefit and the least disruption.
She has a commercial business background – in IT and finance. Her move to human systems has opened up unique insights for her and her clients, and she has developed a highly intuitive approach to interventions and outcomes.   Caroline has a number of long term relationships with her senior clients, some stretching back over 15 years where they have grown and developed in partnership.
Her extensive experience as a coach, facilitator and trainer in both commercial and public organisations, working to develop managers and leaders has helped a wide range of people in different positions.  Her passion is supporting and focusing people to be better; with a warm, nurturing but challenging approach.
Caroline's professional career began in the 1990s after thirteen years as a senior leader in Marks and Spencer.  She left retail to gain a better life-work balance and started studying the psychology of people, and behavioural patterns in organisations.  Amongst other things this created a profound curiosity in a number of methodologies including LEAN, Solutions Focus, Neuro-linguistic programming (NLP), Transactional Analysis and complex systems.  Her most recent qualification is a Masters in Coaching Psychology specialising in Transactional Analysis. Caroline's specialities include working with bespoke processes for building performance, managing conflict, team cohesion and developing organisational vision.
'Caroline's coaching has proved a powerful, challenging and invaluable experience that has enabled me to understand how integral knowing and valuing one's self is to the healthy leadership of a team.  This has facilitated my growth as a more confident, resourceful and resilient leader, over and above any taught courses I have attended.'
Lesley Cavalli, Joint Head of Speech and Language Therapy Services, Great Ormond Street Hospital.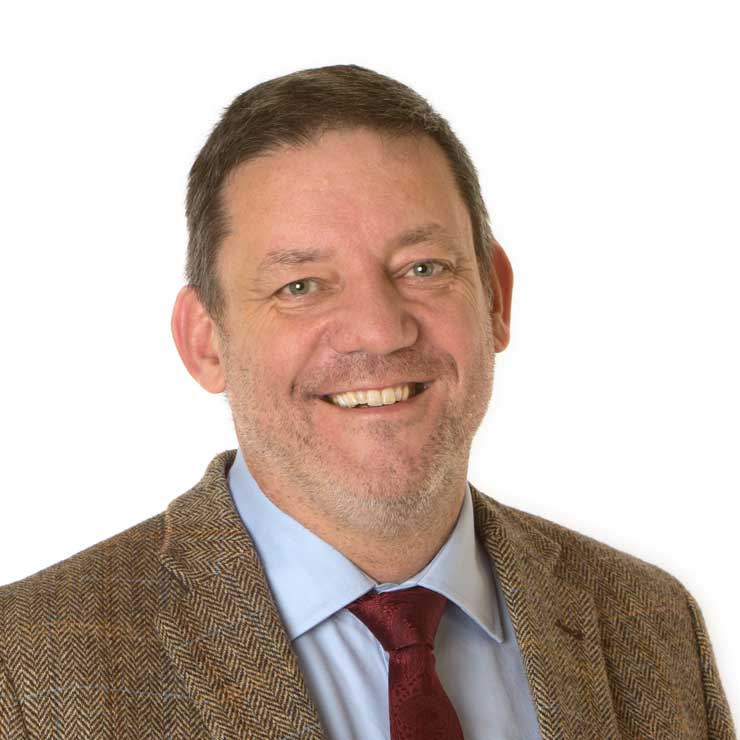 Jonathan has been involved in training and development for more than 30 years. After a brief career in the oil industry, he discovered a passion for developing people and organisations and continues to enjoy discovering new approaches and methods. Earlier in his career he used outdoor adventure as a primary tool for learning and still likes to get participants outside if he can.  He has a particular interest in the impact of principles and values on management and leadership behaviour and organisational development.
Jonathan has worked as a coach, facilitator and trainer in wide range of organisations and sectors. In the Health Service, he has coached Consultants, Senior Nurses, Directors, Managers and a Company Secretary.  He has also coached senior executives in other sectors including Engineering, Oil and Gas, Retail, Hospitality and Information Technology.
For several years he ran the Lancaster University Certificate in Mentoring Practice programme for senior NHS finance professionals; members of the Healthcare Financial Managers Association (HFMA) and has taught on graduate and undergraduate executive coaching programmes.  He regularly facilitates and teaches on residential programmes on international Masters in Business Administration (MBA)  programmes specialising in leadership, sustainability and ethics.
Jonathan has considerable experience as a facilitator.  He has worked with many senior teams to develop vision and strategy, build teams and partnerships, improve services and solve problems.  Recent clients include The Royal College of Physicians of Edinburgh; University Hospitals of Morecambe Bay NHS Foundation Trust (with Lancaster University Management School) and Quadrotech Solutions AG, Switzerland.
In the business world, Jonathan has provided coaching and leadership development for several family businesses including English Lakes Hotels, Resorts and Venues and Booths Supermarkets.  He has also enjoys working with rapidly growing companies as they grow beyond 'kitchen-table' enterprises and require more systems and processes in place.
Jonathan has particular expertise in providing bespoke 360-degree feedback services.  This includes design of competence frameworks and question sets, provision of online data collection and reporting and support for report interpretation. His 360 services have been used within FRA for Marie Curie, Great Ormond Street Hospital, The Royal College of Physicians of Edinburgh amongst others.
He also has experience in writing training materials and packs including 'Peer Support' (mentoring) training for HFMA; Trainer-Advisors Toolkit for the European Union Erasmus+ funded 'Senior+' project; and 'Frontline Encounters' for Healthcare scientists.
He lives with his family in the Lake District. When he is not working he can be found fly fishing, sailing or walking the dog – and the Lakes is a great place to do all three.
'Jonathan has supported Quadrotech by facilitating meetings, coaching and acting as critical friend to our senior team. His empathy, insight and professionalism has been a real asset during a season of significant growth and change.'
 Dan Clark, Chief Strategy Officer and Board Member, Quadrotech.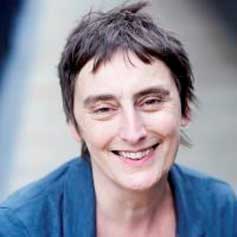 Linda has been working independently since 2003 and has considerable experience in organisation, leadership, and team development, gained from working at a senior level in the health, charity, and community sectors. She draws on a long and varied professional background in organisation and people development, Human Resourses, counselling, and mediation and uses a range of approaches, tools, and techniques from the field of Organisational Development, person-centred therapy and positive psychology.
She has an established coaching practice, and works with a range of individuals including, executive and clinical directors. She volunteers as a mentor for young, aspiring and senior managers in the commercial sector, who particularly want to develop their practice as compassionate leaders.
Since 2002, Linda has been a workplace mediator and specialises in working with individuals and teams around conflict and relationship restoration and rebuilding. She has developed, co-designed and facilitated numerous bespoke team interventions aimed at supporting teams to work more effectively and supportively together. She believes that effective team interventions, are often based on prior engagement, co-creation and relationship building as well as follow up, providing teams and those who manage them with continued scaffolding whilst improvements bed in and secure change.
Linda is an Action Learning enthusiast and specialist, with substantial experience of training facilitators, facilitating Action Learning sets and advising organisations on how best to introduce and initiate Action Learning as a development intervention.
She has a wide range of qualifications which support her work which include, an ILM level 7 coaching qualification, and accredited qualifications in Action Learning facilitation and workplace mediation.  Linda is also an MBTI (Myers-Briggs Type Indicator) practitioner (steps 1 and 2) and between 1994 and 1997 she undertook a post graduate qualification in person therapy.  Linda also has an MSc in Organisation Development from Roffey Park (University of Sussex).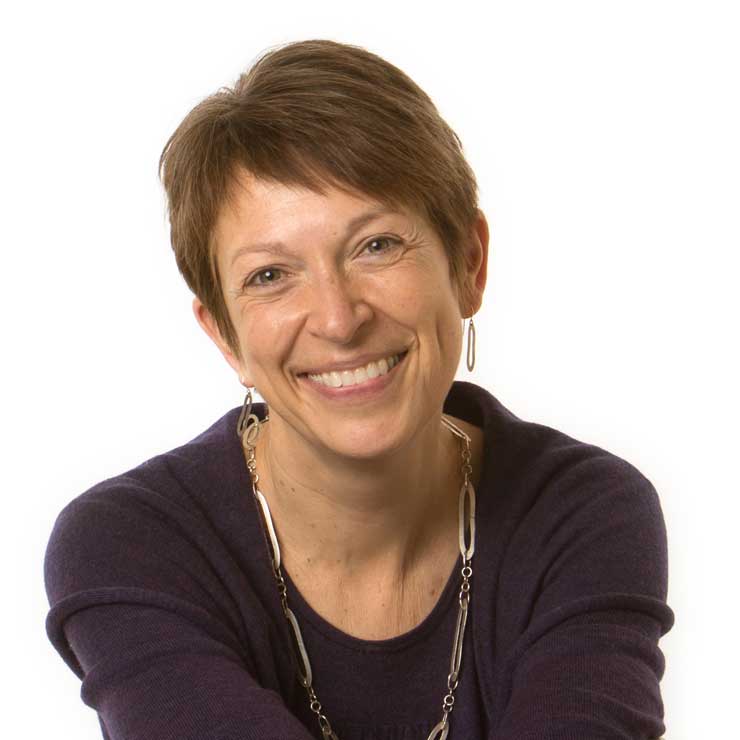 Mandy has worked in the field of learning and development for over twenty years. Passionate about helping people and organisations to discover their strengths and face their challenges, she works regularly with leaders and managers across the public, private and charitable sectors. Her sector experience includes the NHS, local government, criminal justice, transport, engineering, retail, finance, and national and international charities. Her voluntary roles include charity trustee and community mediator. Mandy's approach is informed by positive psychology and her belief in her clients' capacity for change.
Initially, Mandy focused on business communications, following her first career as a technical author. She soon gravitated towards developing people's self-awareness and relational skills, joining a niche management consultancy specialising in diversity and inclusion. As a senior consultant, she designed learning and development programmes to build organisational capacity in relation to diversity and inclusion for major clients, including London Underground.
Mandy became an independent executive coach and facilitator in 2008, working with individuals and teams to develop leadership throughout organisations. She is an Action Learning specialist and is skilled in working virtually as well as face-to-face. Examples of her work include: helping management teams in probation improve performance against standards; creating a series of workshops for a global engineering company to engage staff in generating business improvements; and facilitating Virtual Action Learning for global leaders of Schools for Social Entrepreneurs to strengthen the network and build leadership capability. She coaches on topics such as transitioning confidently to senior positions, influencing stakeholders, and building high-performing teams, and has designed coaching skills workshops for organisations including international managers at Heineken.
Her qualifications include an MSc in People & Organisational Development, and a BSc (Hons) in Psychology. She is an accredited Professional Executive Coach (750+ client hours) with the Association for Coaching, an ILM-approved Action Learning facilitator, and a Neuro-linguistic programming (NLP) Practitioner. Recently, she has taken a particular interest in conflict and has trained as a transformative mediator and conflict coach.
'Coaching with Mandy offered me support, encouragement, and space to think. As a result, I am changing my own work culture into what I need for me to have a better work-life balance and to be a more productive leader. I'd describe Mandy as considered, articulate, intelligent, understanding, caring, talented and helpful. The personal and professional value of our coaching has been immense.'
Joanna Reid, Practice Educator, NHS Trust.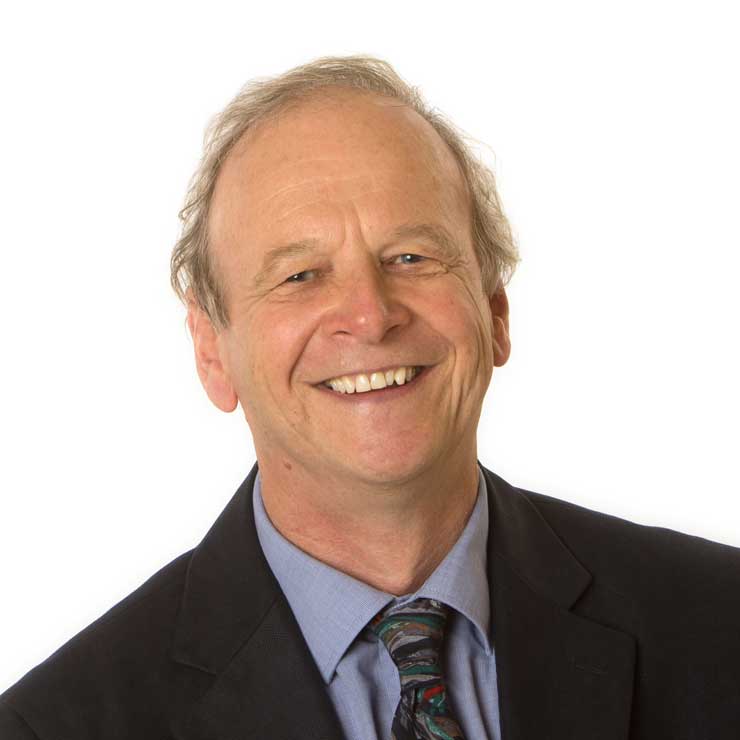 Steve is a psychologist with a background in social research. He has extensive experience of using qualitative research techniques as a tool for understanding complex organisational dynamics. He has worked on a wide range of social research projects and organisational development and has led evaluation studies, reviews and other research for the Department of Health, the Environment Agency and other government bodies and non-governmental organisations. For many years he was a Research Associate for an independent Research Institute and has also worked freelance and as a Consultant for other Research bodies.
Since 2009 he has worked extensively with Fiona Reed, helping to develop FRA and designing and delivering projects in the Health, Education, Public and Private sectors. He has developed a number of innovative tools uniquely for FRA's use which help to address specific organisational issues such as conflict resolution and the development of effective leadership and management skills.  Steve has worked closely with executive teams and senior commissioners, helping them to understand their organisational dynamics and needs and designing tailored interventions which drive effective change.  As an experienced evaluator and researcher, he has led FRA's diagnostic work, interviewing staff and then proposing bespoke activity which is tailored to the particular circumstances, values and needs of clients.
In the past few years he has done this for the Mid Yorkshire Hospitals NHS Trust, Great Ormond Street Hospital, Wexham Park Hospital, Grampian Health Board, South Norfolk Clinical Commissioning Group, Marie Curie, The Royal College of Physicians of Edinburgh and the Lake District National Park Authority.
He has designed and delivered evaluations, appraisal systems and numerous Assessment and Development Centres and has delivered coaching and Action Learning to senior staff across a wide range of sectors and organisations. He had a pivotal role recently in major organisational change at Great Ormond Street Hospital. Other clients include John Lewis/Waitrose, Colchester Hospital University NHS Foundation Trust, the Training and Development Agency (for a large-scale initiative across the northwest training 700 teachers in coaching skills), the Scottish Patient Safety Programme and University of Cumbria LEAD scheme (leadership development for business owners).
Steve has lectured widely at universities including Oxford, Manchester, Salford, Bedford College London, Warwick, University of East Anglia, London School of Economics, and York and has written a number of books in the fields of both social science and mountaineering, as well as drama for BBC Radio 4.
'I thought your coaching was absolutely masterful. You held the space, calmly and openly, and also held the question…or answer, so things were looked firmly in the eye. I found the experience terrifying and validating all at the same time. The clarity and precision of your questions, with an unbiased perspective, held the process in the middle ground, which meant that we could look safely at the issues. You hear what's going on underneath, often what's not said…and then say it! Bringing real things to the surface. It was very helpful.'
Feedback from a participant working in paired partnership development coaching.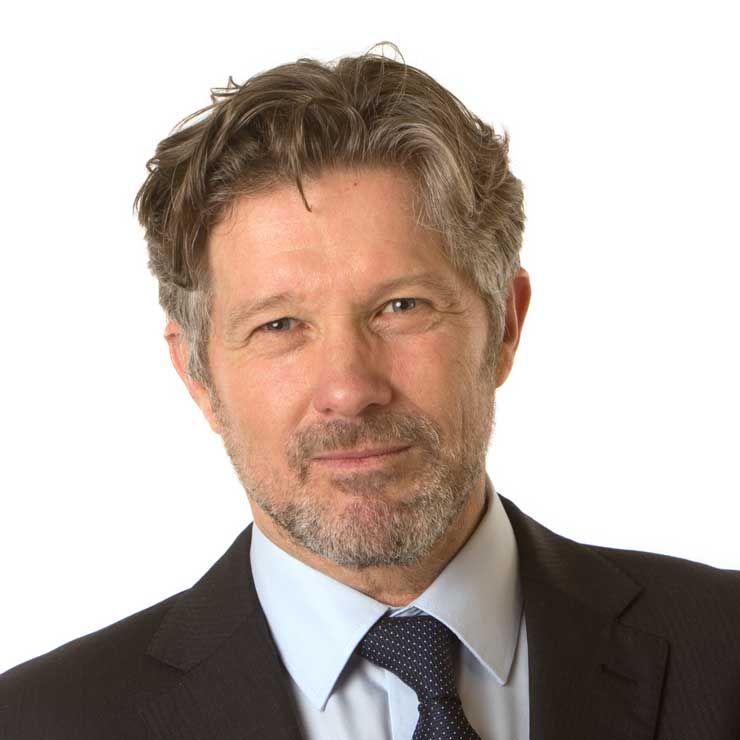 Mike has worked in development for over two decades and as a professional leadership coach since 2008. He is a Visiting Teaching Fellow at Lancaster University Management School and author of a number of books on management.
Mike has a wealth of experience in team development, Action Learning and leadership development. He has worked with sports retail in America, construction and the aero industry in the Middle East, and in health and other sectors in the UK. Mike has experience in leadership assessment centres for organisations including the Nationwide Building Society, Great Ormond Street and Alder Hey Children's Hospitals.
His main craft is leadership coaching – with leaders and managers from a wide range of industries, including with the NHS, in construction and with entrepreneurs. Mike has experience of coaching at both board level and with supervisors making their first steps into leadership.
One of his major projects has been working in a consultancy capacity for a large-scale international business based in the North West of England seeking to develop their internal coaching capability with the purpose of affecting the organisation's leadership culture and developing their future leaders.
His interest in leadership coaching is based around the issues of identity and effect. Many leaders, at all sorts of levels, wrestle with the belief that they are in the role by default, they're 'playing' at the role of being a leader because real leaders are 'not like me', that real leaders are 'charismatic, decisive and have all the answers etc.' Underneath that, often lies a nagging doubt that 'someone will 'catch me out'. Mike's coaching helps people to consider how much more effective they might be if they believe in their own leadership capacity.
Mike's approach is built on the belief that a safe space to step back and reflect on questions such as, 'Who am I as a leader?', What are my aspirations, purpose and responsibilities?' is a precious and rare opportunity in an increasingly 24/7 world. He believes that we all have unique strengths to offer and that transformation in one's leadership mindset and approach can be built from short, purposeful steps that build sustainable habits. Instruments to support that journey such as Myers Briggs Type Indicator (MBTI), 360 feedback, or strengths inventories can, if appropriately implemented, be helpful.
Fulfilment for Mike is hearing about successes, from achieving a long-held goal, to trying a different approach, to gaining insight about how a coachee affects others or realising they can influence the organisation. All successes, no matter the size, are meaningful.
'Through working with Mike I have progressed from being reactive to proactive in terms of my career and working relationships. I have learned to empower myself and now feel able to share this learning with those I manage. Personally, I feel more fulfilled as I am able to take control of situations I don't like and change them for the better. Professionally, I have gained several promotions and am able to use my knowledge and skills to benefit my organisation. Working with Mike was a turning point in my career and I am deeply grateful for the advice, experience and expertise he has shared with me'
Toni Hall, Clinical Unit Operations Manager for Radiology, Oxford University Hospital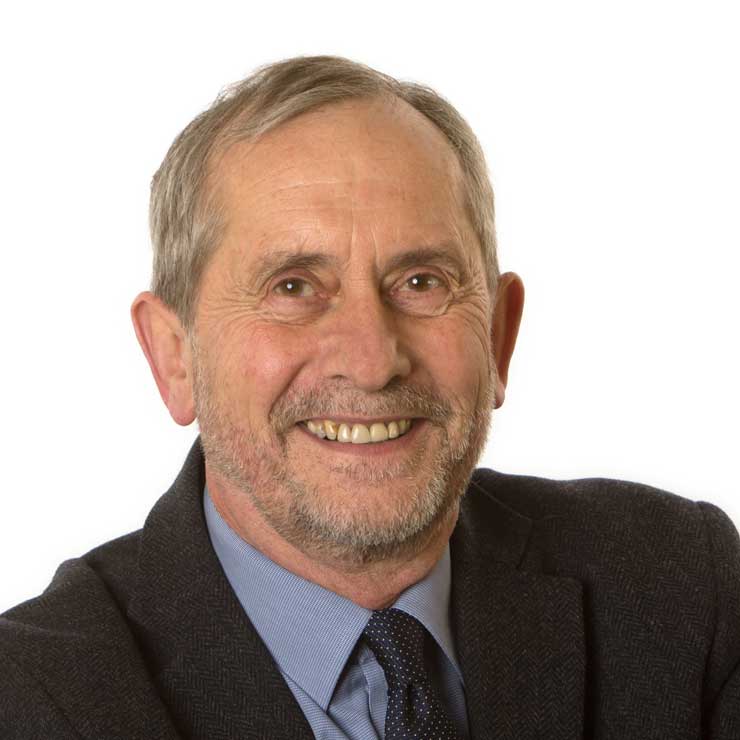 Tim is a facilitator and coach who has run his own businesses for 27 years having left education as a Senior Lecturer in Professional Development. He has since run two companies – one focusing on teams, coaching and facilitation; the other undertaking fast formative evaluation and leadership development evaluation for the United Nations, NHS and others. He has focused more recently on innovation in facilitation, coaching and team development. Tim has worked in health, including the acute sector, Public Health and Mental Health as well as Further, Higher and Secondary education. He has worked internationally with the United Nations, the European Union, Deutsche Post/DHL and Council of Europe. In the UK, he has worked in the Retail, Construction, Packaging and Banking sectors including for B&Q and Diageo.
Tim coaches teams, from full Boards to surgical and supervisory teams, and senior leaders but he increasingly coaches them in joint leadership roles as duos (including boss and deputy) leadership trios (including officers and elected members) and partnerships. He also consults in organisational development and has used this combination of coaching and consulting in organisations including the John Lewis Partnership, the United Nations Development Programme and Housing Associations. He also uses combined consulting, coaching and facilitation to work with teams labelled 'dysfunctional' and with large 'teams' of over 120 or more. He supports teams to take on new challenges, to change and to raise their game and to restructure, as he did over four years with Waitrose new store teams and the 200+ team that drives the ethical heart of the John Lewis Partnership business.
Tim maintains some academic work, teaching on Masters and International MBAs in the areas of health and sustainable leadership and works with Universities including Lancaster Management School and Cumbria on programmes for business owners from Small and Medium Sized Enterprises (SMEs) and public sector managers.
Trained in coaching, counselling, group work, Gestalt therapy and Action Learning, Tim now trains others including Action Learning facilitators across the UK and internationally, for the Serbian Government. He also trains facilitators for the United Nations and the NHS and is a member of the International Association of Facilitators.
'We had the most fruitful and rewarding Board Development Days, which we all enjoyed and found extremely helpful under your sterling leadership.'
Professor Sir Mansell Aylward Chair of Public Health Wales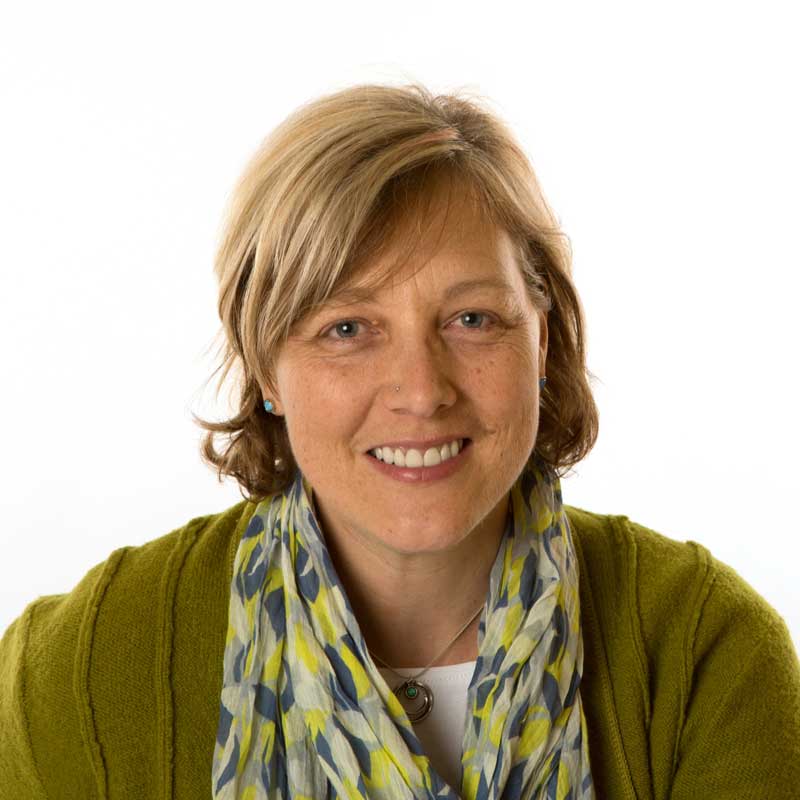 Kaz is a self-employed organisational development consultant working with FRA and a part-time Professor of Social and Health Inequalities in the Institute of Health at the University of Cumbria where she is Director of the Centre of Research for Health and Society.
She has spent over 20 years supporting leaders and managers to develop excellent relationships with individuals that lead to high performance organisations. Kaz has always blended high quality research with excellent leadership practice and has a PhD on the ways people work together across organisational boundaries or 'collaborative agency'.
Kaz is committed to supporting personal and organisational leadership development comprised of small acts and high level relating. She combines her practical and theoretical understanding of leadership and management into high quality, engaging experiential workshops.  Delegates frequently praise the ways in which she facilitates their practical understanding of complex leadership theory enabling them to transfer knowledge straight into knowhow.
Her first-hand experience of leadership has come from a rich professional background including leadership roles in primary, secondary and higher education, youth work, social care, outdoor education, health care and research. She utilises this experience and knowledge in her work as a leadership and evaluation consultant.
Kaz has facilitated leadership development initially as an educational consultant at the University of Cumbria and later for a number of prime leadership development companies including Brathay Trust, Indigo Children's Services as well as with FRA.  She has supported leaders in a range of public sector and corporate organisations including schools, colleges, health care organisations, charities, County Councils and corporates.
Kaz has had national influence supporting the development of impact evaluation in the children's workforce. She has worked extensively across the UK and in Australia, and is a widely-published author on leadership, empowerment and agency, and research methods. She frequently presents keynotes, seminars and workshops, and convenes conferences. Kaz remains an active researcher, and in 2012 won the University of Cumbria's excellence award for enterprise, and in 2016 won the same award for research excellence.
Kaz brings this wealth of cross-sector leadership knowledge, experience and facilitation skill to FRA.
'I wasn't able to express how much I have enjoyed the course yesterday, it really has been a wonderful experience and I have benefitted in so many ways. Thank you for being so fabulous and managing the sensitivity of our current situation so well.'
Children's Centre Leader
'I have really, really enjoyed the course – when I took the role I knew there were huge gaps, which the course has more than filled. A major part of this has been down to you Kaz, your delivery style and knowledge. I have learned so much – and it will continue to increase my confidence in fulfilling quite a challenging and ambiguous role. Thank you so much.'
Quality Manager, The Children's Society, London.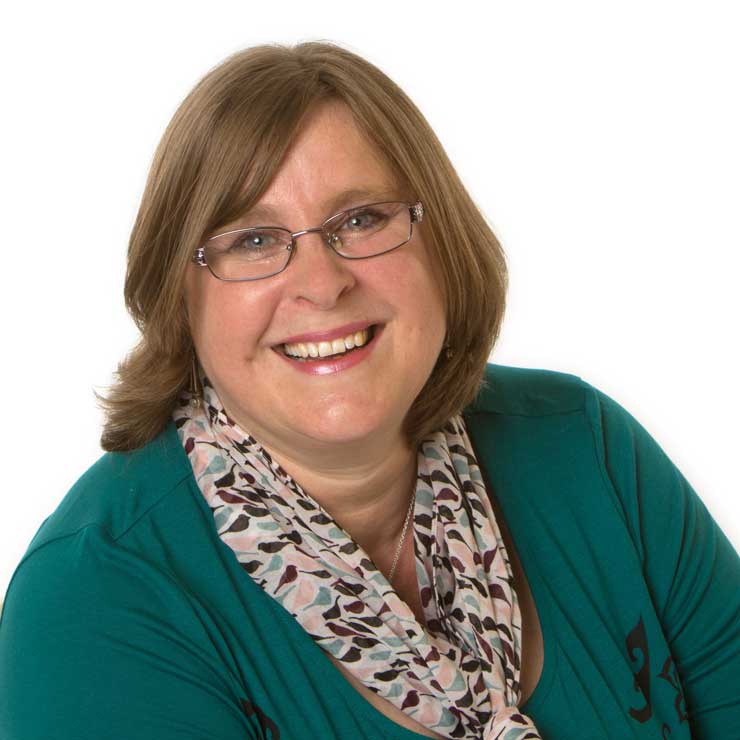 Angela has been self-employed for the past sixteen years running a management and secretarial service for businesses and individuals in Cumbria. A key part of her work is as the administrator for Fiona Reed Associates, working closely with Fiona on all aspects of the business.  She has been a crucial part of FRA's success since October 2003 keeping all admin aspects of the business running smoothly.
As administrator for Fiona Reed she deals with day to day correspondence, arranging meetings and scheduling, liaising with admin/finance colleagues, as well as managing the book-keeping, invoicing and VAT, creating business reports and presentations and co-ordinating work and arrangements for the associates.
Qualified in Institutional Management, Angela is highly organised, reliable and hard working.  She is able to take any situation and work out an imaginative and innovative way to respond to it.   Angela is precise, methodical and trusted by her clients.  Talented in building good working relationships and rapport with those she works with. She is an excellent problem solver and team player who works conscientiously to see the task through with good humour and efficiency.
'I enjoy working with Angela because I know I'm in safe hands – I can let go of the reins in the knowledge that she always delivers on time and to a high standard.'  
Dany D'Alessio, Programme Officer, The Health Foundation